Phone call from today:

Maya: "Hello, papa!"
Dad: "Hello (absurd nickname that I cannot divulge, for fear of being mocked by The Internet forever)!....How's your toilet doing?" (Genial chuckle turns into whoop of mirth at my plumbing woes)
Maya: "Great....the carpet finally dried out, so we finally got to turn off the fans." (Frantically trying to think of any entries that might disturb Parental Units, immediately deciding it would be far to much work and that they probably won't drive out from Colorado to yell at me.the -)
Dad: "Well, I was calling because I'm looking at your blog with high-speed internet. What's the deal with all those different sites coming up when I click on the words in your entry?
Maya: (smothering laughter) "Those...are...called...links. When I put them into the text, it is usually because I'm referencing something else. See how when you click on "plumbers" it pulls up a picture of the ...plumber from Desperate Housewives?" (Yes, my dad watches - I can hardly blame him, c'mon ... can you say the words Eva Longoria?)
Dad: "OhhhhhHHH....I was wondering what a hollow squirrel was, and I could tell it wasn't your writing. (Boring chat about how to download Firefox, because yea verily it is better than Internet Explorer ensue here.) We can't wait to read all your archives...and guess what?
Maya: (renewing vow to edit all old posts) "What's that, dad?"
Dad: "We're getting a new computer." (Please note the last (first!) computer they ever purchased was bought in 2000 and has been confusing the hell out of them ever since.)

Sweet cracker sandwich! To top all that wild excitement off, I have my mothers' promise that we will sit down* on the phone for a little Internet 101 tomorrow. I tell you, wonders never cease- next thing you know they'll be getting indoor plumbing out there in Colorado. Everyone be nice and say hi to my parents now, ok? And no more gratuitous cursing in the comments, huh?

*My mother, for whom sitting down is an act of extreme difficulty. My youngest sister once asked her, "Mommy, you sleep?" in sheer astonishment. My sister was about five at the time, which meant my mother had already been a parent for about eleven or twelve years, without a nap. I don't think I've gone eleven or twelve weeks sans nap.

Remember: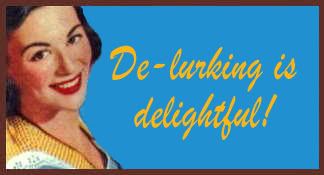 Also - Know what's better than a Reeses? If you take a bittersweet chocolate truffle and daub a little peanut butter on it. Sort of reverse, gourmet Reeses' lump.